5 min read
Brand Hit + Miss: Tiffany & Co. + Heineken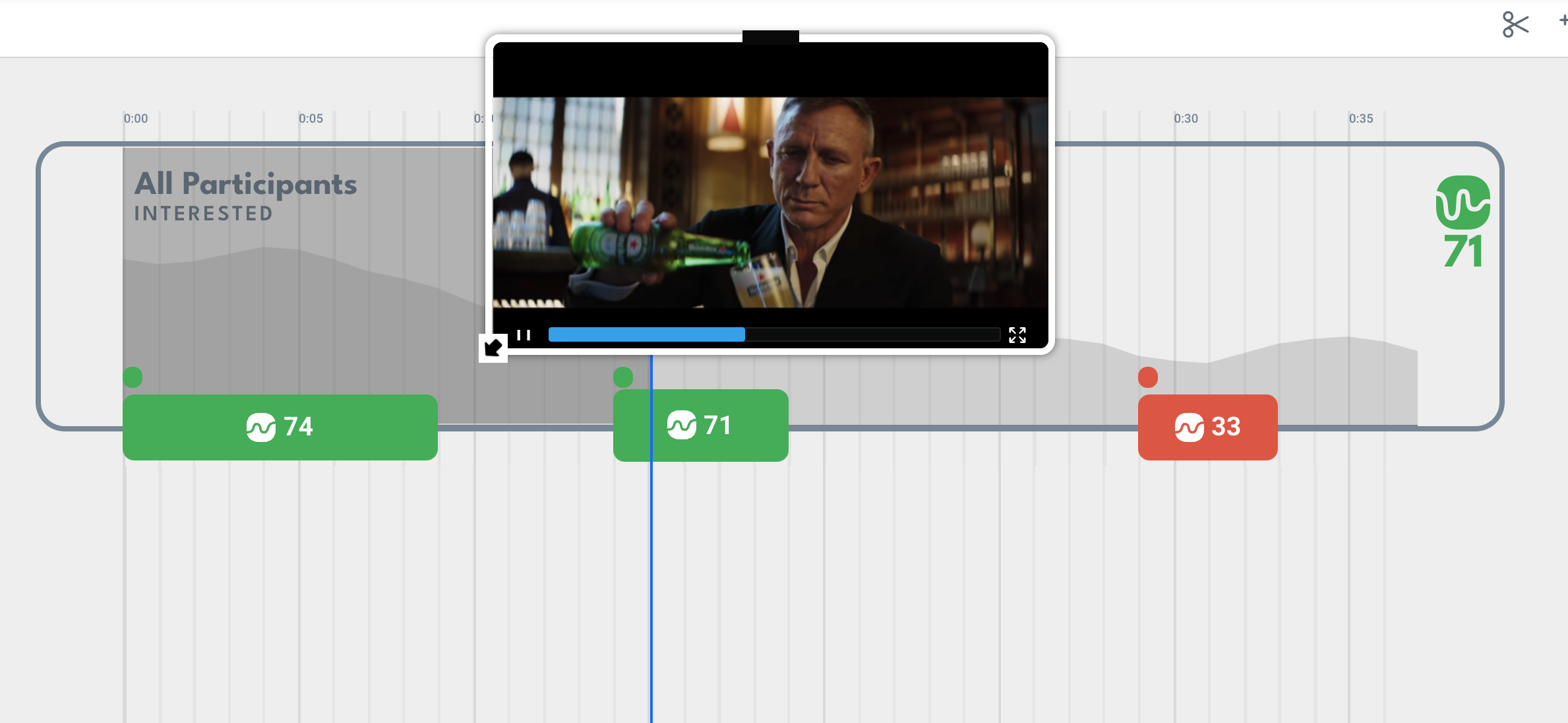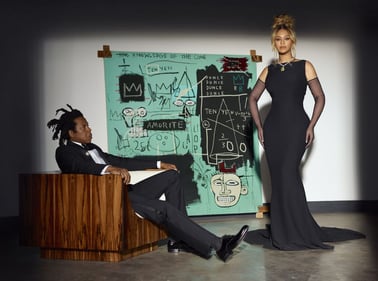 It has been about a month since Tiffany & Co. released their beautiful and widely discussed/argued over "About Love" video starring Beyoncé and Jay-Z, "Equals Pi" (a rarely seen Jean-Michel Basquiat painting), and a ginormous and polarizing diamond necklace. There's been an incredible amount of discussion and social media commentary.
This video was full of, shall we say, "discussion topics". From a dreamy, dripping-in-luxury view into the romance of two icons, to a peek at a rarely seen work of art that happened (?) to be in the brand colors of Tiffany & Co., to the first time a black women has worn one of the most famous diamonds in history (👍 ) to the controversy around said diamond as a blood diamond (👎), to an homage to Audrey Hepburn, this video was sure to spark tons of opinions, tons of conversations, and tons of media coverage. Which is great for the brand.
Thing is, the video itself was kinda boring.
It was pretty, but just did not engage my brain like I thought it would.
Now, I feel it is important to state that I believe that Beyoncé is a magical unicorn of a human. But I wanted to love this video more. While digging into the commentary surrounding it, I uncovered Jeff Beer's brilliant analysis on Fast Company's Brand Hit & Miss of the Week. Turns out he is in the same "How is Beyoncé boring?!" boat as I am. He wrapped up his thoughts on the video by describing it as "this 90-second glorified instagram story - despite all it's flash, hype and hot-take reactions, still feels pretty empty."
There are plenty of subjective aspects and opinions that immediately get brought into play with a video as controversial as this.
But I wanted to move beyond the subjective.
I wanted to know why it felt empty... objectively.
Again, especially because I love Beyoncé. So I tapped into neuroscience, went ahead and measured my brain while watching it. Using Immersion's personal neuroscience tool I can quickly see where/when any brain engages and where/when it tunes out of any video. This seemed like a perfect use case. And since my coworkers are also fans of QueenBey, I asked to measure their brains as well.
We got objective data that says this beautiful video did not captivate our brains… but it still somehow might be a neurological "hit."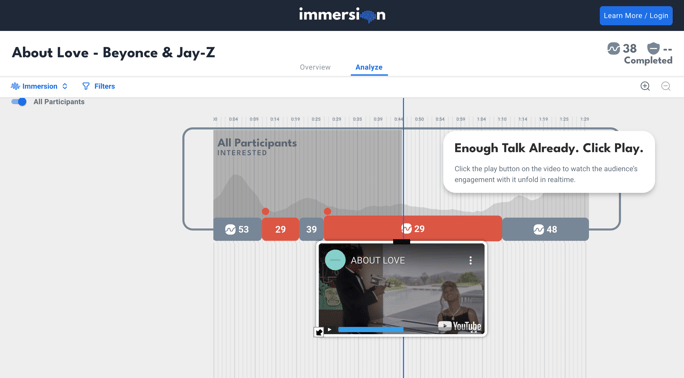 Click image to see full video and Immersion analysis
It opened strong as our brains were intrigued to see Jay-Z typing while the opening notes of a moody "Moon River" played in the background. But we dropped out as soon as the seemingly random misty, ethereal shots of the stars being super rich unfolded. The loose story was not enough for our brains to connect with… instead, it was arbitrary images of beautiful celebs in black-tie, something we have seen a ton.
However, in a brilliant move for Tiffany & Co., our brains peaked at the reunion scene at the end of the spot which also happened to be when the brand logo appeared on screen. So while overall, the short film did not bring emotional resonance or capture our attention throughout, an Immersion score of 65 as Beyoncé looks out her car window towards her love, right before the brand logo appears is pretty effective. They hooked our brains back in just in time which means our brains are pretty likely to remember that it was a Tiffany & Co. spot. Of course typically, when our brains lose interest, it's likely that we will simply stop watching altogether which means the spike at the end would go unseen. But in the world of advertising, a commercial that creates tons of online discussion and hooks a loyal audience back in just in time to remember and register the brand name seems awfully like a "hit" to me.
Whether they want to be remembered as the brand who made my brain think of Beyoncé is boring is up for debate.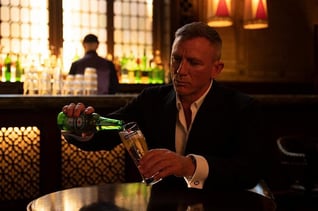 Since Jeff Beer did such a good job recapping the conversation/drama surrounding the Tiffany & Co. spot, I figured we should see if our brains aligned with his thoughts on the Heineken ad as the Brand Hit of the week.
They did. Almost.
Let me clarify, our brains were much more captivated with this ad…. until the end. The slow, calm opening in an empty bar combined with a classic Portishead tune intrigued us. Human brains love anticipation and Daniel Craig's slow pour of the beer piques curiosity and raises neurological engagement.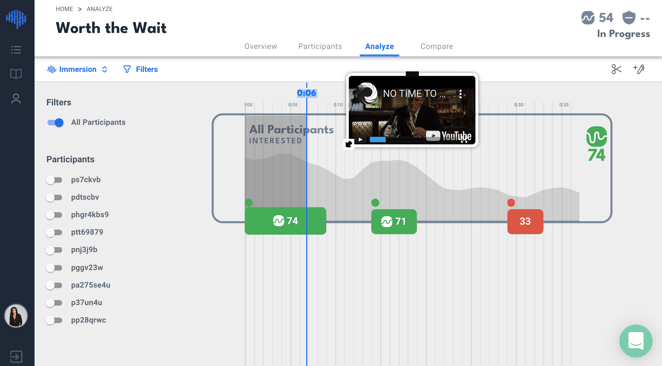 Click image to see full video and Immersion analysis
But interestingly, right when 007 speaks (to calmly say "Well worth the wait") we check out. I am not sure if this is due to brain confusion around what is worth the wait (not everyone will get the delayed premiere reference?) or if we just wanted a more dramatic statement, but it is actually the worst moment of Immersion in the entire ad. Once we hit that low, our brains never recover… essentially tuning out for the remainder. By the time the "No Time to Die" headline along with the Heineken tie-in finally hits our screen, our brains were simply over it.
Jeff Beer was right when he explained that this was a "quieter, self-aware ad that feels pretty perfect for the moment." Thing is, with high Immersion in the beginning, I am very likely to remember Bond slowly pouring himself a beer, just not quite sure I'll remember which kind it was. Which in my book, makes it a miss.
In a world of opinions, various target audiences, and endless subjective online posts, I find comfort in uncovering an objective reaction to the videos and spots brands are continuously putting out into the world. Jeff Beer does a brilliant job of recapping and analyzing these attention grabbing spots' impact on culture. The reality is that their neurological impact is sometimes quite different, though certainly just as important.
Want to measure your own video? Drop a link here and see how real brains respond.
Want to measure your own video on your own brain? Sign up for a free trial of Immersion and give it a go.
(And if you don't have a video ready to measure, we've already preloaded a different Beyoncé video you can watch while getting your own neurological data.)